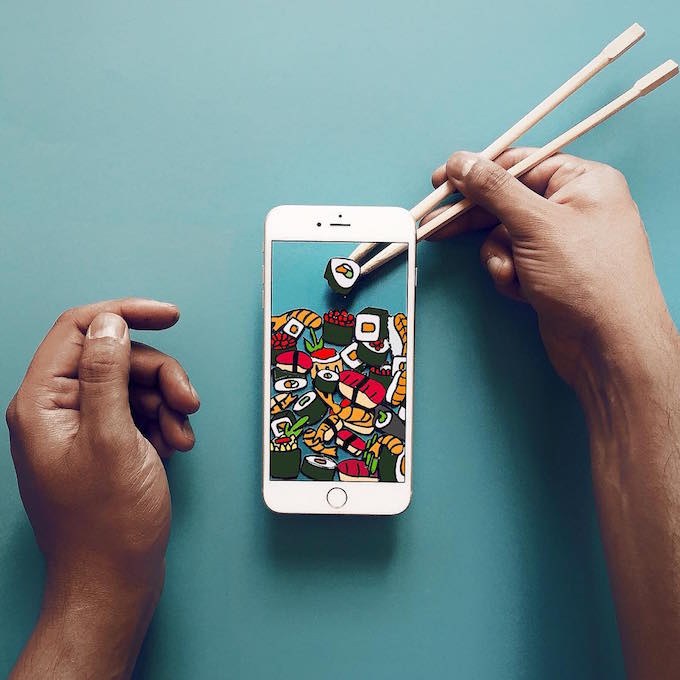 Going beyond logo designs, we are strategic consultants offering holistic solutions. Creating brands from the ground up, designing identities and rolling them out across all mediums including print and digital executions.
By definition, a brand is a name, symbol, design, style or attribute which distinguishes one seller from another (thank you Wikipedia). Tischh Marketing specialise in crafting and combining these elements into full brand programs for companies and products.
As a strategic agency, Tischh not only differentiate clients from their competitors, but encapsulate the core of what they represent into an own-able visual identity system.
Brand Strategy
To begin the design process, we work with you to determine your brand strategy and positioning which will then form the basis of your visual identity.
This can include defining the essence of your brand's character as well as developing a tone of voice and visual communication style.
Naming and Taglines
What's in a name? A company name or tagline can say what you do, spark a personality or set a theme which is appropriate to your market. It can help you belong to a category or stand out amongst others. It can be fun, quirky, clever, technical, professional or traditional, the possibilities are endless.
Finding a name that resonates with your audience will give you the best chance of business success. Our team can develop the ideal name or tagline for your company or product.
Logo Design
As the cornerstone of every visual identity, logo design is vital to your overall image.
We have created over 150 custom logo designs for businesses, which we've gone on to develop into full branding programs.
If you're seeking professional logo designers to create an image worthy of representing your company for the long-term, we'd be happy to share our expertise with you.
Identity Design and Roll-out
Tischh offers brand identity packages, tailored to the needs of any business.
Stationery items such as business cards, letterheads and envelopes are commonly requested, as well as electronic assets such as quote and invoice forms or email signatures.
Obviously your online presence is key to success in today's world. That's why Tischh build custom made company websites, driven by the brand identity we've developed. These websites are responsive, transitioning smoothly when viewed on a desktop computer, smart phone or tablet device.
Many companies also require templates to be created for frequently used files such as Word documents, PowerPoint presentations or email marketing.
Signage and environmental graphics are important for bricks and mortar businesses that are planning an office or retail fit-out as part of their new image.
We also set up styles for printed and digital marketing communications as well as advertising so everything ties together seamlessly.
Whether you require all or a selection of these items, they'll combine into a unique and ownable brand identity system that is cohesive across all outputs.
Style Guides
Tischh can also produce a style guide or brand manual so your new identity is applied correctly by your in-house team or any other third-party provider who may need to reproduce your image consistently.
The style manual, includes basics such as typefaces, colour palettes, logo usage and photography styles.
It will also go into more detail, providing instructions for each piece of collateral such as business cards, brochures, email signatures, vehicle signage and uniforms, to name just a few.
As each client has different needs, we tailor our inclusions based on your unique requirements.
Brand Design
Further to setting up the style of the identity itself, Tischh will work with you into the future.
You can engage us on a project by project basis for each new piece of collateral that needs to be designed. This way you control the quality of every communication touch-point your brand will have with the world. The project could be a new brochure, advertising campaign, marketing activation or industry event.
You'll benefit in terms of time and budget from a team who you're comfortable with and who are familiar with your goals.
Tischh can effectively answer any new creative brief, accomplishing its desired outcome, while remaining true to the branding that has already been established.
We'll continue to enhance the look, character and style of communication that is exclusive to your company, ensuring that each element achieves its goals, whilst adding to the big picture. Everything will remain on-message and reinforce your values.
Brand Management
With a long history in the management of brands, we work closely with our clients to ensure their perceived image is positive and in-line with the objectives of their business.
Acting as a guardian, we look to maintain and uphold standards as well as offering improvements where possible.
We are pro-active in identifying opportunities that will add value to your business in any way.
Interested to discuss more?